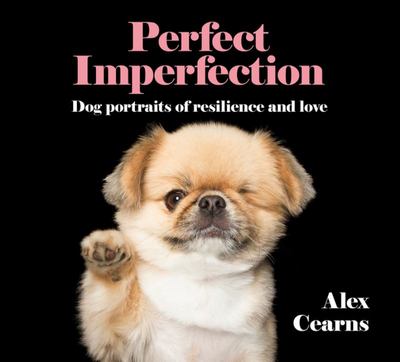 $24.99
AUD
Category: Dogs & cats
These perfectly imperfect dogs have gentle lessons for us all ... Meet special little Vegemite with the permanent wink; Bali Pip, the playful pup who lost her fur; Raul, who takes partial paralysis in his stride; and many more, all seen through the lens of award-winning photographer Alex Cearns.In this inspiring portrayal of difference, Alex captures the intrinsic beauty and spirit; the sweetness, resilience and strength of 60 perfectly imperfect dogs. They adapt to their unique bodies without complaint, they survive with determination and they live with joy. The bond between these endearing doggos and their humans shines through - and sometimes they even save each other. For anyone who's ever loved a dog ... ...Show more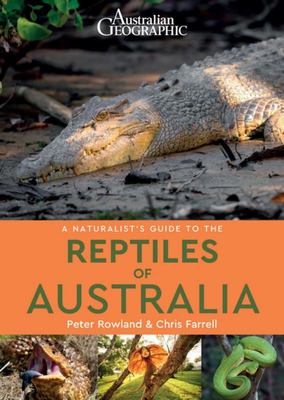 $24.99
AUD
Category: Australian native animals | Series: Naturalists' Guides
  This easy-to-use identification guide to the 280 reptile species most commonly seen in Australia is perfect for resident and visitor alike.   High quality photographs from Australia's top nature photographers are accompanied by detailed species descriptions, which include nomenclature, size, distri bution, habits and habitat. The user-friendly introduction covers the threats to reptiles, types of habitat, anatomy of reptiles, and details of orders and families. Also included is an all-important checklist of all of the reptiles of Australia encompassing, for each species, its common and scientific name, and its global IUCN status.   ...Show more
Silent Spring
by Rachel Carson; Shackleton (Introduction by)
$19.99
AUD
Category: Reference | Series: Penguin Modern Classics Ser. | Reading Level: very good
Rachel Carson's Silent Spring was first published in three serialized excerpts in the New Yorker in June of 1962. The book appeared in September of that year and the outcry that followed its publication forced the banning of DDT and spurred revolutionary changes in the laws affecting our air, land, and water. Carson's passionate concern for the future of our planet reverberated powerfully throughout the world, and her eloquent book was instrumental in launching the environmental movement. It is without question one of the landmark books of the twentieth century. ...Show more
$34.99
AUD
Category: Birds
Australian birds have a very special place in the evolution of modern birds. They are known to live unusually long lives, form long-lasting bonds and are overall exceptionally intelligent. The question is why this may be so. In this highly compelling new book, Professor Gisela Kaplan explores the evolut ion of particular cognitive and social abilities that make the emotional and sex lives of birds work to their advantage. How Australian birds actually choose mates makes fascinating reading as the author uncovers motivations and attractions in partner choice that are far more complex than was once believed. She also shows how humans and birds may be more alike in attachment and mating behaviour than we think - despite the enormous evolutionary distance between us. For birdwatchers, researchers and nature lovers alike, and based on a wealth of original and cited research, Bird Bonds is a valuable resource and a beguiling insight into the world of the birds around us. ...Show more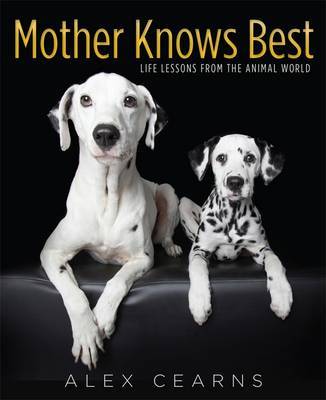 $20.00
AUD
Category: Animals & Nature
It's one of the hardest things to accept in life- mothers know a thing or two. Award-winning Australian photographer Alex Cearns has captured the special relationship between many mother and baby animals over the years, and finds them uncannily like humans. There are puppies and kittens who are more int erested in playing up than playing nicely; baby birds who squawk for more food when they've just been fed; and adorable bunnies and ducklings who are on the lookout for trouble. ...Show more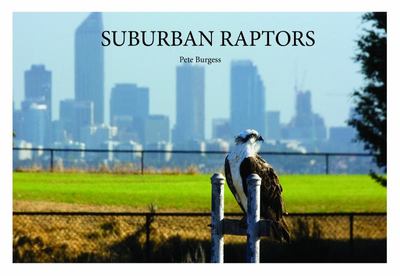 Suburban Raptors
by Peter B (Photographer, Prepared for Publication by, Produced by, Text by); Ingrid Jansen-Neeling (Editor)
$39.95
AUD
Category: Birds
Photography book on wild birds of prey that live in the city and suburbs of Perth.
$49.99
AUD
Category: Animals & Nature
We can't save the world if we don't care about the world. Visual imagery plays a huge role in helping us to care about what is happening around us. Endangered is an experiment by award-winning photographer Tim Flach in how and why we connect emotionally to other forms of life through visual imagery. Th rough Tim's extraordinary up-close photographs, we see:The last of the white rhinos - there are only three left in the world: two females incapable of carrying a child and one male with low sperm countThe majestic swarms of the Monarch Butterly, whose milkweed crops are being destroyed by herbicidesThe Lord Howe Island Stick Insect - an extinction success story! Thought to be extinct in 1920 after rats from a wrecked Glaswegian cargo ship made it to shore and caused chaos on Lord Howe Island. A tiny colony of 24 specimens was discovered on the tiny rocky outcrop of Balls Pyramid in 2001 and has now been saved in the Melbourne Zoo.We also learn that:Bees are worth 300 billion USD to the global economy100 million sharks are killed for their fins every year. Some fast-growing coral can recover from damage within 10-15 years, if given a chance...This immense book is a staggeringly beautiful siren call to connect people with nature. ...Show more
$35.00
AUD
Category: Birds
Peter Slater needs no introduction to Australian natural history enthusiasts. He has been publishing books celebrating the country's wildlife for many decades, not least the renowned Slater Field Guide to Australian Birds. For Visions of Wildness Peter has again teamed up with Sally Elmer to produce a r emarkable collection of photographs and artworks covering all aspects of Australian nature, from birds, mammals and reptiles to minibeasts, plants and fungi. And not forgetting the amazing landscapes!Although today it is difficult to find any true 'wilderness' which has not been affected by the activities of humans, the authors show that there is much in the Australian natural world that remains uninfluenced and there are myriads of living things that remain 'wild'. ...Show more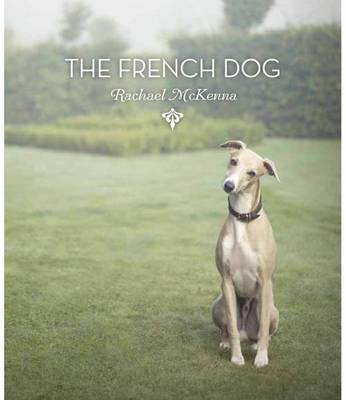 $14.95
AUD
Category: Dogs & cats
At once touching, ethereal and warm, Rachael's unique viewpoint has made her one of the most successful animal photographers in the world today. When she recently embarked on a new life in France, it was inevitable that she would turn her talents to capturing the beauty of the new world around her. The result has been two stunning new books, The French Cat and The French Dog, in which Rachael has captured a host of captivating felines and canines in a variety of stunning locations, from stately chateaux, to chic Parisian addresses, to cobblestoned streets in quaint villages. These mini editions are the charming follow-ups to these highly popular books, with Rachael's stunning image accented by ephemera and quotes from famous French dog and cat lovers and literary greats. ...Show more
$24.99
AUD
Category: Birds | Series: The\Big Book Ser.
Following up the hugely successful The Big Book of Bugs, The Big Book of Beasts, and The Big Book of the Blue, The Big Book of Birds is a fact-filled tour of the world's most wonderful winged creatures. Yuval Zommer's distinctive illustrations show off some of the most colorful, flamboyant, impressive, and wacky birds of the sky. Picture-book charm pairs with informative nonfiction to make a beautiful, large-format title for parents to share with young children and for older children to read by themselves.The book draws in children and parents alike with captivating information about and charming illustrations of hummingbirds, peacocks, flamingos, bald eagles, secretary birds, puffins, red-crowned cranes, and more. The book also invites young bird-watchers to protect birds where they live and make their gardens bird-friendly. The text is chatty, funny, and full of remarkable facts.Yuval Zommer's illustrations and fresh approach are what make this series feel distinct. His glorious and quirky pictures appeal to young children, who will relish the flighty questions and pithy facts about the most exciting creatures of the sky. ...Show more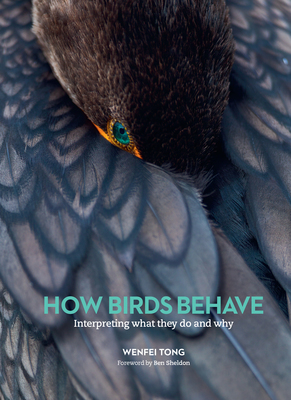 $39.99
AUD
Category: Birds
Birds are intelligent, sociable creatures that exhibit a wide array of behaviours — from mobbing and mimicking to mating and joint nesting. Why do they behave as they do? Bringing to light the remarkable actions of birds through examples from species around the world, How Birds Behave presents engaging vignettes about the private lives of birds, all explained in an evolutionary context.We discover how birds find food, relying on foraging techniques, tools and thievery. We learn about the courtship rituals through which birds choose, compete for, woo and win mates; the familial conflicts that crop up among parents, offspring and siblings; and the stresses and strains of nesting, including territory defence, nepotism and relationship sabotage. We see how birds respond to threats and danger — through such unique practices as murmurations, specific alarm calls, distraction displays and anti-predator nest design. We also read about how birds change certain behaviours — preening, migration, breeding and huddling — based on climate. Richly illustrated, this book explores the increasing focus on how individual birds differ in personality and how big data and citizen scientists are helping to add to what we know about them.Drawing on classic examples and the latest research, How Birds Behave offers a close-up look at the many ways birds conduct themselves in the wild. ...Show more
$29.95
AUD
Category: Birds
The ultimate guide to keeping chickens in your backyard. The more obvious rewards of chicken ownership - like delicious fresh eggs daily and fabulous cost-free fertiliser - are well known. Chickens even help keep the number of pest insects in your garden. But there are other benefits too, not least of w hich is the endless entertainment you get watching them scratch, peck, socialise and preen. This book includes all the information you need to keep your very own chickens- How to choose a breed suited to your needs, space and climate How to choose and build or buy a coop How to care for your chickens How to breed chicks successfully Keeping Chickenswill show you how easy, fun and satisfying owning chooks can be. ...Show more