The Slap
by Christos Tsiolkas
$24.99
AUD
Category: Allen & Unwin Fiction | Reading Level: very good
WINNER OF THE COMMONWEALTH WRITERS' PRIZE 2009 LONGLISTED FOR THE MAN BOOKER PRIZE 2010 'A tremendously vital book in every sense.' - Sunday Times At a suburban barbecue one afternoon, a man slaps an unruly boy. The boy is not his son. It is a single act of violence, but the slap reverberates throug h the lives of everyone who witnesses it happen. Christos Tsiolkas presents the impact of this apparently minor domestic incident through the eyes of eight of those who witness it. The result is an unflinching interrogation of the life of the modern family, a deeply thought-provoking novel about boundaries and their limits... ...Show more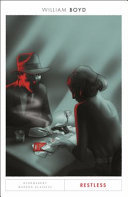 $17.99
AUD
Category: Allen & Unwin Fiction
A beautiful new limited edition paperback of Restless, published as part of the Bloomsbury Modern Classics list She continued her cross-examination and watched Romer's pleasure grow; he was enjoying this, she saw, and his enjoyment began to anger her. This wasn't some pastime, some idle flirtation - her brother was dead. Eva Delectorskaya, a beautiful Russian emigree living in Paris, is recruited for the British Secret Service by the mysterious Lucas Romer. Under his tutelage she becomes the perfect spy - trusting no one, even those she loves most. Since the close of the Second World War, Eva has carefully rebuilt her life as a typical English wife. But once a spy, always a spy. Now she must complete one final assignment, and this time Eva can't do it alone: she needs her daughter's help... ...Show more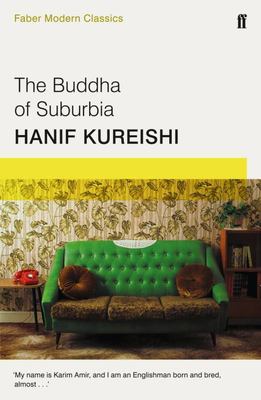 $19.99
AUD
Category: Allen & Unwin Fiction
"My name is Karim Amir, and I am an Englishman born and bred, almost..." The hero of Hanif Kureishi's debut novel is dreamy teenager Karim, desperate to escape suburban South London and experience the forbidden fruits which the 1970s seem to offer. When the unlikely opportunity of a life in the theatre announces itself, Karim starts to win the sort of attention he has been craving - albeit with some rude and raucous results. With the publication of Buddha of Suburbia, Hanif Kureishi landed into the literary landscape as a distinct new voice and a fearless taboo-breaking writer. The novel inspired a ground-breaking BBC series featuring a soundtrack by David Bowie. ...Show more
$19.99
AUD
Category: Allen & Unwin Fiction
Winner of the Pen/Hemingway Award A modern classic, "Housekeeping" is the story of Ruth and her younger sister, Lucille, who grow up haphazardly, first under the care of their competent grandmother, then of two comically bumbling great-aunts, and finally of Sylvie, the eccentric and remote sister of the ir dead mother. The family house is in the small town of Fingerbone on a glacial lake in the Far West, the same lake where their grandfather died in a spectacular train wreck and their mother drove off a cliff to her death. It is a town "chastened by an outsized landscape and extravagant weather, and chastened again by an awareness that the whole of human history had occurred elsewhere." Ruth and Lucille's struggle toward adulthood beautifully illuminates the price of loss and survival, and the dangerous and deep undertow of transcience. ...Show more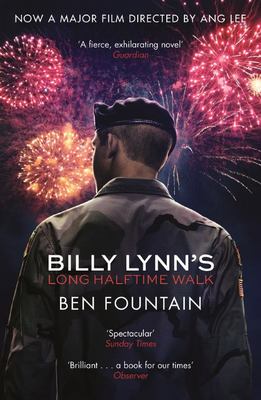 $19.99
AUD
Category: Allen & Unwin Fiction | Reading Level: General Adult
A new edition to tie in with Oscar-winning director Ang Lee's film adaptation.
Candy
by Luke Davies
$22.99
AUD
Category: Allen & Unwin Fiction
'There were good times and bad times, but in the beginning there were more good times. When I first met Candy those were the days of juice, when everything was bountiful. Only much later did it all start to seem like sugar and blood, blood and sugar...It's like you're cruising along in a beautiful car o n a pleasant country road with the breeze in your hair and the smell of eucalyptus all around you. The horizon is always up there ahead, unfolding towards you, and at first you don't notice the gradual descent, or the way the atmosphere thickens. Bit by bit the gradient gets steeper, and before you realise you have no brakes, you're going pretty fucking fast.' Candy is a love story. It is also a novel about addiction. From the heady narcissism of the narrator's first days with his new lover, Candy, and the relative innocence of their shared habit, Candy charts their decline. Candy becomes a prostitute, the narrator becomes a scam artist, and smack becomes the total and only focus of their lives. But this is not just another junkie novel: Davies is a very fine writer and Candy is confronting, painful, sexy, tender and at times darkly hilarious. A remarkable novel. ...Show more
$22.99
AUD
Category: Allen & Unwin Fiction | Reading Level: near fine
When Cora Seaborne's brilliant, domineering husband dies, she steps into her new life as a widow with as much relief as sadness: her marriage was not a happy one. Wed at nineteen, this woman of exceptional intelligence and curiosity was ill-suited for the role of society wife. Seeking refuge in fresh ai r and open space in the wake of the funeral, Cora leaves London for a visit to coastal Essex, accompanied by her inquisitive and obsessive eleven-year old son, Francis, and the boy's nanny, Martha, her fiercely protective friend.While admiring the sites, Cora learns of an intriguing rumor that has arisen further up the estuary, of a fearsome creature said to roam the marshes claiming human lives. After nearly 300 years, the mythical Essex Serpent is said to have returned, taking the life of a young man on New Year's Eve. A keen amateur naturalist with no patience for religion or superstition, Cora is immediately enthralled and certain that what the local people think is a magical sea beast may be a previously undiscovered species. Eager to investigate, she is introduced to local vicar William Ransome. Will, too, is suspicious of the rumors. But unlike Cora, this man of faith is convinced the rumors are caused by moral panic, a flight from true belief.These seeming opposites who agree on nothing soon find themselves inexorably drawn together and torn apart-an intense relationship that will change both of their lives in ways entirely unexpected. ...Show more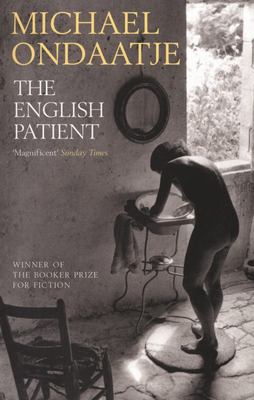 $23.95
AUD
Category: Allen & Unwin Fiction | Series: Bloomsbury Classics Ser.
"Hana, the Canadian nurse exhausted by death and grieving for her own dead father; Caravaggio, the maimed thief-turned-Allied-agent; Kip, the emotionally detached Indian sapper each is haunted in different ways by the man they know only as the English patient, a nameless burn victim who lies in an upsta irs room. His extraordinary knowledge and morphine-induced memories of the North African desert, of explorers and tribes, of history and cartography; and also of forbidden love, suffering and betrayal illuminate the story, and leave all the characters for ever changed." ...Show more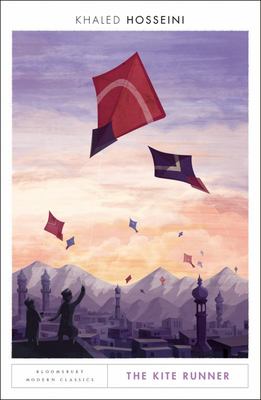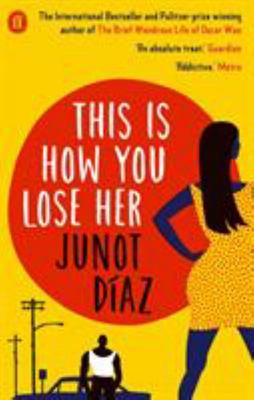 $19.99
AUD
Category: Allen & Unwin Fiction
A must-have collector's edition of Junot D az's bestseller and National Book Award finalist, brilliantly illustrated by celebrated comic artist Jaime Hernandez A major New York Times bestseller and a finalist for the National Book Award, This Is How You Lose Her is Pulitzer Prize-winner Junot D az's cel ebration of love in all its facets--obsessive love, illicit love, fading love, maternal love. For this gorgeous new edition, Jaime Hernandez--deemed "one of the twentieth century's most significant comic creators"--has crafted stunning full-page illustrations, one for each story, that brilliantly capture the love-haunted spirit of the book and of the gutsy women whom irrepressible, irresistible Yunior loves and loses. A true work of art, inside and out, this is a keepsake that fans will treasure and new readers will delight in discovering. ...Show more
$23.95
AUD
Category: Allen & Unwin Fiction
Beautiful, flaxen-haired Buttercup has fallen for Westley, the farm boy, and when he departs to make his fortune, she vows never to love another. So when she hears that his ship has been captured by the Dread Pirate Roberts (no survivors) her heart is broken. But her charms draw the attention of the rel entless Prince Humperdinck who wants a wife and will go to any lengths to have Buttercup. So starts a fairy tale like no other, of fencing, poison, true love, hate, revenge, giants, bad men, good men, snakes, spiders, chases, escapes, lies, truths, passion and miracles. ...Show more
$19.99
AUD
Category: Allen & Unwin Fiction
A stunning new novel from the two-time Man Booker shortlisted author of The Secret Scripture. Sebastian Barry's latest novel, Days Without End, is now available.   Irishman Jack McNulty is a "temporary gentleman"--an Irishman whose commission in the British army in World War II was never permanent. S itting in his lodgings in Accra, Ghana, in 1957, he's writing the story of his life with desperate urgency. He cannot take one step further without examining all the extraordinary events that he has seen. A lifetime of war and world travel--as a soldier in World War II, an engineer, a UN observer--has brought him to this point. But the memory that weighs heaviest on his heart is that of the beautiful Mai Kirwan, and their tempestuous, heartbreaking marriage. Mai was once the great beauty of Sligo, a magnetic yet unstable woman who, after sharing a life with Jack, gradually slipped from his grasp.   Award-winning author Sebastian Barry's The Temporary Gentleman is the sixth book in his cycle of separate yet interconnected novels that brilliantly reimagine characters from Barry's own family. ...Show more