$18.99
AUD
Category: Junior Readers
Can You Whistle, Johanna? is a funny, sensitive illustrated chapter book about two boys searching for a grandfather—there are plenty at the retirement home—and friendship across generations. It is an international award-winner and a classic in many Why doesn't Berra have a grandfather? And how can he g et one? There are plenty of old men at the retirement home, Ulf suggests. They go there together to find one—ideally one who eats pig's trotters, invites you to tea and can teach you to whistle. Can You Whistle, Johanna? is an international award-winner and classic in many countries by one of the world's great writers. ...Show more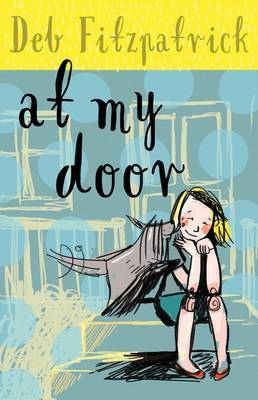 $14.99
AUD
Category: Junior Readers
Deliveries usually come in a van. Deliveries are often heavy boxes or oddly shaped padded bags. Deliveries do not come late on a school night. They don't come in a speeding car. And they don't cry. When Poppy Campbell's dad opens the front door to find a small, very distressed child clinging to a green blanket, the family try their hardest to do the right thing. They make the little girl comfortable, call the police, and look after her while the authorities search for her family. Why has this happened? The cops are called in, nappies bought, old toys dug out, and friendships made. ...Show more
$14.99
AUD
Category: Junior Readers | Series: Fish Kid
There's a new superhero on the block, with super fishy powers. Faster than a speeding mullet ... stronger than a bull shark ... it's Fish Kid! Slugging down slimy sea cucumbers and jellyfish is enough to make anyone vomit. BLAAGH!! Will Bodhi (aka Fish Kid) sniff out Emely's revolting prank before it's too late? Or will he land himself in deep, shark-infested waters? Be sure to take a deep breath before you dive into this hilarious ocean-packed adventure. ...Show more
$10.99
AUD
Category: Junior Readers
The beloved and bestselling author of "Inkheart "brings her signature imagination, adventure, and humor to a magical full-color chapter book for young readers! One night, Emma finds a mysterious green bottle floating in the ocean. When she pulls out the stopper, she sets a blue genie free! Most genies g rant three wishes, but Karim can t grant even one anymore. A yellow genie stole his magic nose ring, leaving him small, powerless, and trapped in that bottle. Emma and her noodle-tailed dog have to help Karim get his nose ring and his magic back!" ...Show more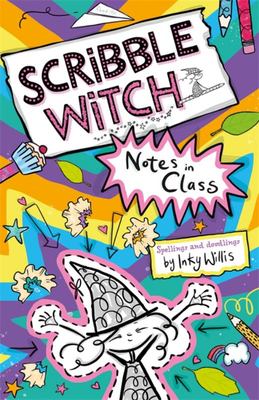 $14.99
AUD
Category: Junior Readers | Series: Scribble Witch Ser.
Welcome to the new magical series about a girl and her secret scribble witch, guaranteed to make 7-9s laugh out loud. When Molly's best friend announces that she's moving to a new school, a blue Wednesday becomes the Worst Wednesday Ever. That is until some unexpected magic brightens up Molly's day. N otes, a tiny paper witch who has been lurking in a pen pot, springs to life - and into action! Some of the things Notes does are absolutely NOT helpful and get Molly into trouble with her grouchbag teacher. But it's surprising what one tiny witch, armed with nothing more than a pencil, can achieve before the bell for home time rings... With a vibrant, unique voice, and amazing illustrations to match, Inky Willis conjures up magic for every reader!   ...Show more
$9.99
AUD
Category: Early Readers | Series: The Secret Explorers
Blast-off into space in this second adventure with The Secret Explorers, a brand-new fiction series. This group of brilliant kids come together from all four corners of the globe to fix problems, solve mysteries and gather knowledge all over the planet - and beyond. Whenever their help is needed, a spec ial sign will appear on a door. They step through to the Exploration Station, and receive their mission... In The Secret Explorers and the Comet Collision, space expert Roshni leads a mission that's out of this world - literally! With rainforest expert Ollie, she is set the task of fixing the space probe orbiting Jupiter before a comet hits the planet. With the clock ticking, it's a race against time for the Secret Explorers as they dodge asteroids, complete daring spacewalks, and use all their skills to complete their mission. Packed with fun illustrations and facts about real-life missions to Jupiter, this thrilling adventure is perfect for young readers. Informative diagrams tell kids all they need to know about important elements of the story, such as how spacesuits work. The action-packed narrative keeps kids engaged and makes learning about space even more fun! Also available as an audiobook, narrated by actor Alfred Enoch. ...Show more
$14.99
AUD
Category: Junior Readers | Reading Level: Children's - Grade 2-3, Age 7-8
With Emmy daring him on, Isaac's life gets more and more exciting. But when things go horribly wrong on their secret midnight adventure, they both wonder whether this time they've gone too far . . .
$14.99
AUD
Category: Junior Readers
From the author of To the Lighthouse comes a new adventure for young readers about falling in love with the bush, and with hiking and being in the wild. It's about disconnecting from technology and discovering yourself. Harry's perfect life was straying way off-track. He looked pleadingly at Mum. Surel y she could see? Spending an entire weekend tramping around stinking-hot, snake-filled scrub was a horrible mistake. But doing it without a phone? That was just brutal. As it turns out, it was only the beginning ... ...Show more
$9.99
AUD
Category: Early Readers | Series: D-Bot Squad
Hunter Marks knows everything there is to know about dinosaurs. But does he know enough to pass the computer game test and make it into top-secret D-Bot Squad?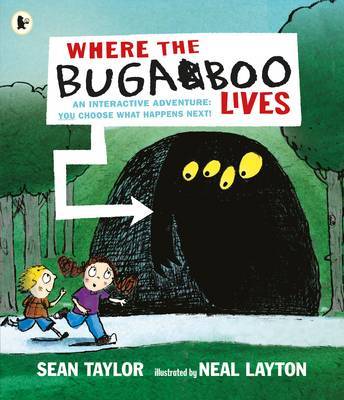 $16.99
AUD
Category: Junior Readers
From the author of Hoot Owl, Master of Disguise, comes a wonderfully interactive, which-way adventure story which follows Floyd and his sister into the dark, shadowy valley behind their house a valley full of all kinds of creepy, freaky, weaselly creatures and the scariest of them all THE BUGABOO! In th is hilarious, ghoulish story, you can choose Floyd and Ruby's path (and which monster they meet next!) at the end of each page. ...Show more
$14.99
AUD
Category: Junior Readers | Series: Monty's Island
Monty lives on a perfect island in the middle of a magical sea. Sometimes the sea throws up something interesting ... and Monty goes on an amazing adventure! On a tiny island far away, in a sea that ripples with magic, Monty never knows what he might find… Monty, Tawny and friends receive some startling news: Scary Mary and her pirate crew are on their way, looking for a new island to call home. What can they do? There's no way they can hide - especially when Bunchy accidentally turns the whole island stripy with her new magic wand. It's going to take one of Monty's best ideas to save them! An adventurous and delightful new series from beloved author Emily Rodda, with lively illustrations by local legend Lucinda Gifford. ...Show more
$12.99
AUD
Category: Junior Readers | Series: Evie and Pog
In the bestselling tradition of Ella and Olivia, comes the first book in a new series for early readers about best friends, Evie and Pog. High in a tree house live two very best friends. One is a girl and one is a dog. And everyone knows them as Evie and Pog. Evie is six years old. She likes knitting and jumping and books and cake. Pog is a pug. He is two and likes to drink tea and read the newspaper. ...Show more