$14.99
AUD
Category: Junior Readers | Reading Level: Children's - Grade 2-3, Age 7-8
With Emmy daring him on, Isaac's life gets more and more exciting. But when things go horribly wrong on their secret midnight adventure, they both wonder whether this time they've gone too far . . .
$12.99
AUD
Category: Junior Readers | Series: Hot Dog
Hotdog, Lizzie and Kev are training for GAME DAY! They want to win the big prizean awesome trip to Rainbow Island! That's where Kev's mum lives! They'll need skill, speed and strength. Do they have what it takes to win?
$19.99
AUD
Category: Junior Readers | Series: Polly and Buster
What would you do if everyone thought your best friend was dangerous?   Polly the witch and Buster the monster shouldn't be friends. And they definitely shouldn't be on the run from almost everyone in town. But when Polly is called to the Hollow Valley Mines - the forbidden, haunted mines - by her magic stones, these two best friends have a big decision to make. Do they stay hidden and safe, or risk it all to save the day? The magical sequel toThe Wayward Witch and the Feelings Monster. Written and illustrated by Sally Rippin.   ...Show more
$19.99
AUD
Category: Junior Readers | Series: Polly and Buster
From Australia's best-selling female author, Sally Rippin, comes Polly and Buster - a brand new junior fiction series about the magic of friendship.    Who ever heard of a witch and a monster being friends?   Everyone knows that witches don't mix with monsters. Witches are educated, clever, sophisticate d. But monsters? Monsters are just uncouth. Some are even dangerous.    But Polly the witch and Buster the feelings monster have been best friends forever.  It's the sort of friendship that makes your heart squeeze with happiness.  Somehow, they've managed to keep their friendship a secret.  Until one day, when everything changes ...   Sally Rippin is the author of over 50 books for young readers, including the best-selling Billie B Brown early reader series, and its recent spin-offs, A Billie B Mystery, Billie's Adventures and the Hey Jack! series. Her new series Polly and Buster is accompanied by her own enchanting illustrations.    ...Show more
$19.99
AUD
Category: Early Readers | Series: Lemonade Jones
Lemonade Jones likes to ask lots of questions and does not like rules - warm, funny stories for the beginning reader about a girl who likes to ask 'why?'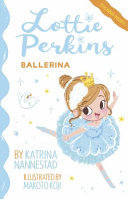 $9.99
AUD
Category: Early Readers | Series: Lottie Perkins
The junior series launch of the year! Emerging readers will fall in love with this adorable and collectable new series from award-winning Australian author Katrina Nannestad. Ages 5+ I'm wearing a glittering tutu and a sparkling tiara.I pirouette. Three times.And I don't even trip.My name's Charlotte , but you can call me Lottie. I'm a ballerina. At least, that's my thing this week. Charlotte Perkins is seven years old and can't wait to grow up - if only she could decide what she wanted to be! Luckily, no dream is too big for little Lottie Perkins! ...Show more
$14.99
AUD
Category: Junior Readers | Series: Real Pigeons
Ever wonder why pigeons always act so weird? It's because they're out there chasing the bad guys and saving your butts! Did you know your city is protected by a secret squad of crime-fighting pigeons? It's true! With master of disguise Rock Pigeon, bendy Tumbler, strong Frillback and super-finder Homey, the REAL PIGEONS will solve any mystery and fight any bad guy to keep the city safe! Perfect for fans of Aaron Blabey's Bad Guys and Dav Pilkey's Dog Man books, the Real Pigeons series is a hilariously silly and highly visual introduction to the joys of reading and crime-fighting for readers 6+. In Real Pigeons Fight Crime, Rock and his mystery-solving friends will tackle their first caseload: Why have all the breadcrumbs disappeared? Who on earth is kidnapping bats? And can the pigeons avert a dinner disaster?? ...Show more
$14.99
AUD
Category: Early Readers | Series: Mr Penguin
From the international bestselling creator of Claude, comes a brand new hero - Mr Penguin, adventurer and penguin. Indiana Jones meets Hercule Poirot in this new Alex T. Smith series with plenty of slapstick humour, mystery and adventure. Highly illustrated throughout with a striking black and orange d esign. It has been weeks since Mr Penguin's last adventure and he's been stuck at his desk, twiddling his flippers ever since. That is until the phone rings! Mr Penguin and Colin (a spider and Mr Penguin's silent right hand man) are called in to find the missing treasure somewhere in the Museum of Extraordinary Objects. The quest finds them solving secret codes, fighting ferocious beasts, eating fish finger sandwiches and travelling deep below the museum to a lost jungle... 'Addictive slapstick' - The Guardian 'The perfect introduction to mystery stories' - The Scotsman Claude won the 5-9 young fiction Sainsbury's Children's Book Award, was selected for the Waterstone's Children's Book Prize, the Richard and Judy Book Club and is soon to be a TV star on Disney Junior with 52 episodes airing in June 2018. Alex T. Smith was a World Book Day Illustrator. Follow Alex at http://alextsmith.blogspot.co.uk and https://twitter.com/Alex_T_Smith ...Show more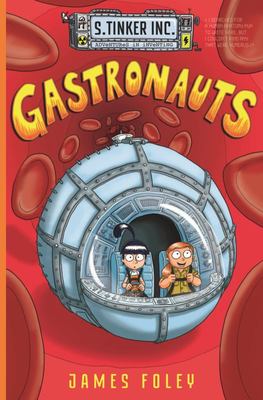 $14.99
AUD
Category: Early Readers | Series: S. Tinker Inc Ser.
The brain-enhancing nanobots she is testing have been accidentally swallowed by her baby brother Joe. The only way to stop Joe turning into a superbaby and wreaking super havoc is to shrink herself and travel inside Joe's body on a journey to tackle the problem head-on. What could possibly go wrong? As it turns out, this is only the beginning . . . ...Show more
$12.99
AUD
Category: Early Readers | Series: Pearl
Meet Pearl. She is a magical unicorn. But Pearl doesn't quite know how to use her magic. With the help of her friends, Tweet and Olive, can Pearl believe in her magical self? And what happens when Pearl and her friends stumble upon three naughty, stinky gobble-uns!?
$12.99
AUD
Category: Early Readers | Series: The Frooties
Its a whole bunch of crazy in the fruit bowl! Whats your favourite fruit? Bet its not kiwifruit. No wonder Kiwi goes bananas!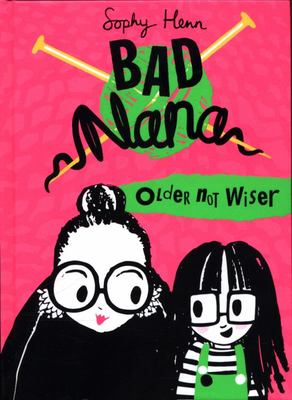 $17.99
AUD
Category: Junior Readers | Series: Bad Nana
A wickedly funny new series for ages six and up from the creator of Where Bear?, Pass It On and the Pom Pom series, with colour illustrations throughout. Jeanie's Grandma is BAD. Not bad like a vampire or a gangster or anything, more like... up to no good. Sometimes she can be a bit embarrassing but mo st of the time she's REALLY fun, especially when she gets Jeanie involved in her mischievous schemes. Everyone says she's old enough to know better... but she doesn't seem to care one bit. In fact, Jeanie thinks she might quite like it! Bad Nana is a deliciously wicked new series for ages six and up, told through the eyes of 8-year-old Jeanie. Gorgeously illustrated throughout with vibrantly coloured spreads, Bad Nana's naughty exploits will shock and appal - and make you snort with laughter! ...Show more