$16.99
AUD
Category: Junior Readers
Ludo helps other people. It's how he was brought up. When Dad is elected to Federal Parliament, Ludo grabs the chance to make Australia an even better place. But he soon discovers it's not the homeless of the national capital who most need his help - it's the rich and powerful.
$21.99
AUD
Category: Issues and feelings | Series: Growing Hearts
Sometimes my heart feels like a big yellow star, shiny and bright.I smile from ear to ear and twirl around so fast, I feel as if I could take off into the sky.This is when my heart is happy. Happiness, sadness, bravery, anger, shyness . . . our hearts can feel so many feelings Some make us feel as light as a balloon, others as heavy as an elephant. In My Heart explores a full range of emotions, describing how they feel physically, inside. With language that is lyrical but also direct, toddlers will be empowered by this new vocabulary and able to practice articulating and identifying their own emotions. With whimsical illustrations and an irresistible die-cut heart that extends through each spread, this unique feelings book is gorgeously packaged. The Growing Hearts series celebrates the milestones of a toddler's emotional development, from conquering fears and expressing feelings to welcoming a new sibling. ...Show more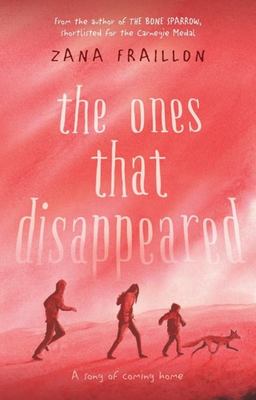 $19.99
AUD
Category: Middle Readers
Beautiful, magical and moving, this is a SKELLIG for a new generation, from the author of THE BONE SPARROW, shortlisted for the Carnegie Medal 2017 and the Guardian Children's Fiction Prize 2016. Some stories need to be told... A moving, beautifully-written and poignant novel about child trafficking a nd the search for freedom. Kept by a ruthless gang, three children manage to escape from slavery. But freedom isn't just waiting on the outside. Separated, scared and looking after a small child, Esra will do whatever she can to reunite with her friend Miran, who was captured by the police - the police who she mustn't trust. Hiding in the shadows of the forest, Esra is found by a local boy, a boy with his own story. Together they will create a man out of mud. A man who will come to life and lead them through a dark labyrinth of tunnels until they finally have the courage the step above ground. Until they finally have the courage to speak their story. Until they finally have the courage to be free. ...Show more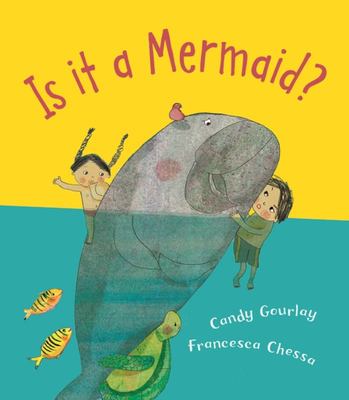 Is It a Mermaid?
by Candy Gourlay Candy; Francesca Chessa Francesca
$16.99
AUD
Category: Picture Books
As seen on Milkshake TV, this warm-hearted, sun-drenched story is about kindness and friendship – with a touch of magic "I AM A BEAUTIFUL MERMAID!" declares the Dugong, and she shows Benji and Bel her mermaid tail (rather big) and her mermaid singing (very bad). Is she really just a "sea-cow" – or coul d the Dugong be a mermaid after all? Funny and charming story about self-perception and friendship. Fantasy and reality combine in an idyllic beach setting. Great story for reading aloud. ...Show more
$26.99
AUD
Category: Picture Books | Reading Level: 7 Kids picture
Difference is everywhere, just look and see. This whole-wide-big-world is wondrous-unique. A beautiful children's picture book about diversity and our wonderful world from award-winning author Maxine Beneba Clarke and illustrator Isobel Knowles.
$19.99
AUD
Category: Issues and feelings | Series: I Am
A celebration of love and connection for young readers Susan Verde and Peter H. Reynolds continue their collaboration with the fourth book in their bestselling wellness series. A celebration of love in all its forms, I Am Love asks readers to look inward when they feel afraid. Love allows us to act with compassion and kindness, to live with gratitude, and to take care of ourselves by practicing self-love. ...Show more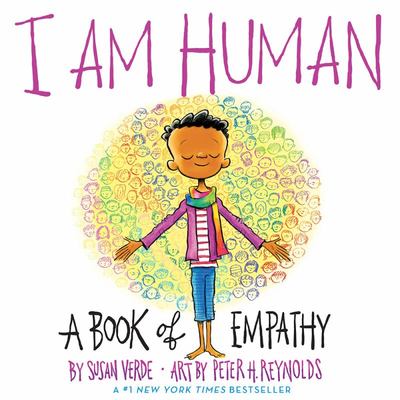 $19.99
AUD
Category: Issues and feelings | Series: I Am
I am human I am a work in progress Striving to be the best version of ME From the picture book dream team behind I Am Yoga and I Am Peace comes the third book in their wellness series: I Am Human. A hopeful meditation on all the great (and challenging) parts of being human, I Am Human shows that it's ok ay to make mistakes while also emphasizing the power of good choices by offering a kind word or smile or by saying "I'm sorry." At its heart, this picture book is a celebration of empathy and compassion that lifts up the flawed fullness of humanity and encourages children to see themselves as part of one big imperfect family--millions strong. ...Show more
Pax
by Sara Pennypacker
$14.99
AUD
Category: Middle Readers
National Book Award Longlist * New York Times Bestseller * An Amazon Best Book of the Year This paperback edition has french flaps. From bestselling and award-winning author Sara Pennypacker comes a beautifully wrought, utterly compelling novel about the powerful relationship between a boy and his fox . Pax is destined to become a classic, beloved for generations to come. Pax and Peter have been inseparable ever since Peter rescued him as a kit. But one day, the unimaginable happens: Peter's dad enlists in the military and makes him return the fox to the wild. At his grandfather's house, three hundred miles away from home, Peter knows he isn't where he should be--with Pax. He strikes out on his own despite the encroaching war, spurred by love, loyalty, and grief, to be reunited with his fox. Meanwhile Pax, steadfastly waiting for his boy, embarks on adventures and discoveries of his own. . . . ...Show more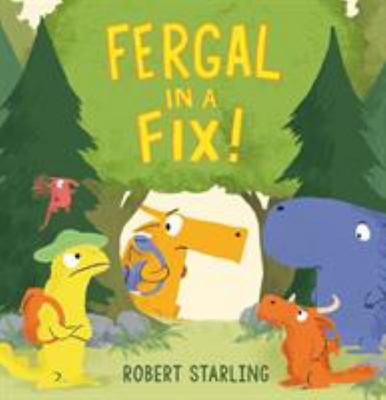 $24.99
AUD
Category: Picture Books | Series: Fergal Ser.
Fergal is off to Dragon Camp and he's feeling a bit worried. He'll be meeting lots of new dragons and trying lots of new things. All he wants is to be the best at everything (even if it means cheating) and for everyone to like him (because he's the best), but things don't quite go according to plan. Oh dear, Fergal, what a fix! Following the Waterstones Prize-shortlisted Fergal is Fuming, this is Rob Starling's second book featuring a well-meaning dragon whose actions often miss the mark. Praise for Fergal is Fuming: 'A dear little dragon whose fiery temper causes him to burn hole in everything' Sunday Telegraph, Best Books of 2017 ...Show more
My Heart
by Corinna Luyken
$29.99
AUD
Category: Issues and feelings
From the author-illustrator of The Book of Mistakes comes a gorgeous picture book about caring for your own heart and living with kindness and empathy.   My heart is a window. My heart is a slide. My heart can be closed...or opened up wide.   Some days your heart is a puddle or a fence to keep the w orld out. But some days it is wide open to the love that surrounds you.   With lyrical text and breathtaking art, My Heart, My Heart empowers all readers to listen to the guide within in this ode to love and self-acceptance. ...Show more
$29.99
AUD
Category: Picture Books
A stunningly presented modern-day fable from world-renowned talent Oliver Jeffers. There was once a man who believed he owned everything and set out to survey what was his. "You are mine," Fausto said to the flower, the sheep, and the mountain, and they all bowed before him. But they were not enough fo r Fausto, so he conquered a boat and set out to sea . . . Combining bold art and powerful prose, and working in traditional lithographic printmaking techniques for the first time, world-renowned talent Oliver Jeffers has created a poignant modern-day fable to touch the hearts of adults and children alike. ...Show more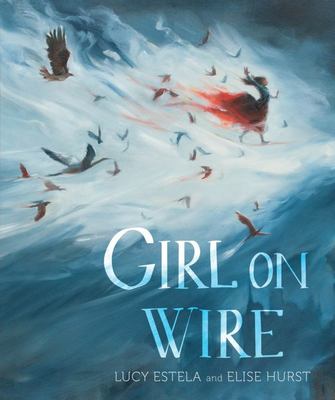 $24.99
AUD
Category: Picture Books
Girl on Wire is a simple yet brilliantly uplifting allegory of a young girl struggling to build her self-esteem and overcome the anxiety that many children feel as they grow - she walks the tightrope, afraid she will fall, but with the support of those she loves, her toes grip the wire and she walks for ward, on her own, with a new confidence. ...Show more